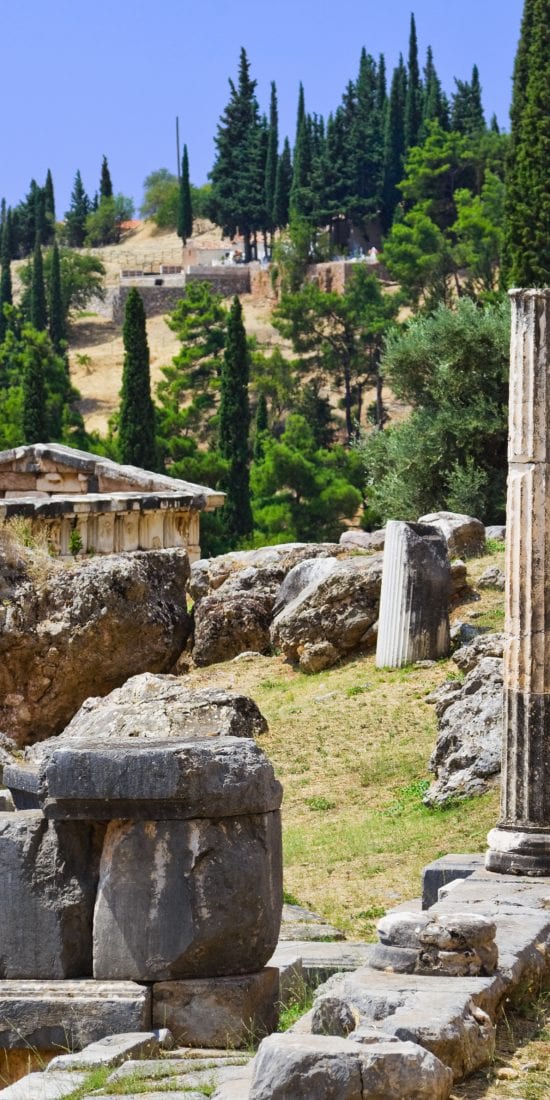 Explore the glory of ancient Greece and delve into some of Greece's…
Besides Athens, there are plentiful, stunning sights to discover throughout Greece's mainland; lush green natural parks, quaint mountaintop villages, vast vineyards and striking beaches. In this collection of tours, you can find half-day tours, day tours, multiple day tours and even lavish tours lasting for over a week. Significant destinations like Delphi, Meteora and Olympia are included amongst our collection, as well as many more! All travel plans, accommodation and itineraries will be taken care of by us, so you can just sit back, relax and take in Greece's beauty.
If you have any questions or queries, or would just appreciate some recommendations, contact us via phone, email or the online form. It is our goal and pleasure to help find the perfect tour for you! Book with us now!